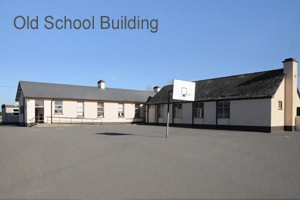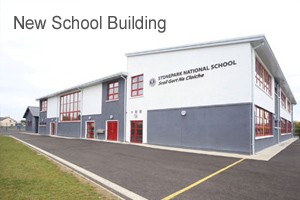 The school was founded in 1893, and the school population grew substantially in post 2000, from a four teacher school to the current status. The school is situated in the village of Stonepark, Co. Longford, and is located approximately three miles south east of Longford town on the Athlone Road. In October 2016, work commenced on the building of a ten classroom building with G.P. hall and offices to the original 1893 building.
This school is 15-teacher school with an enrolment of 243 children. It has a Principal, Deputy Principal, 9 classroom teachers and 5 Learning Support Teachers. There are 3 Special Needs Assistants, a Secretary, part-time caretaker and two cleaning staff .
School Charter
Stonepark N.S. is a Roman Catholic School established with the Minister for Education and Skills and aims at promoting the full and harmonious development of all aspects of the person, of the pupil, intellectual, physical, cultural, moral and spiritual, including a living relationship with God and other people.
The school models and promotes a philosophy of life inspired by belief in God and in the life, death and resurrection of Jesus Christ. The Catholic School provides Religious education for the pupils in accordance with the doctrines, practices and traditions of the Roman Catholic Church and promotes the formation of pupils in the Catholic Faith.
Mission Statement
Stonepark NS strives to provide an environment where each individual child will be cherished, respected and nurtured so that the intellectual, spiritual, moral, emotional, social, physical and cultural needs are developed.
We encourage curiosity, co-operation and active participation so that the children will be capable of responsible choices with due consideration of themselves, others and the environment. We endeavour to sow and nurture the seed of life-long learning in the children each to his/her own potential.
Our School Motto is "working and growing together with respect for one and all". This is highlighted as much as possible throughout the school.